Dear Students,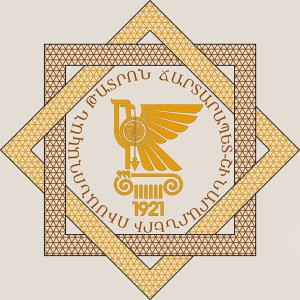 The Theater Club formed in Student Council of the National University of Architecture and Construction of Armenia in 2014 which is moving a big step forward continues its activities with new ideas and performances. The Club involves those students who have a high cultural and creative spirit.
The Theater Club first performed "Stand Up, Court is coming" performance. On 8 May 2015 the Premiere of "Cease Fire" performance of NUACA Theater Club was held based on the same play of playwright Samvel Khalatyan and performed by RA Honored Artist Razmik Khosroev. The Club members were able to present this war of liberation and victory very exciting and victorious the vivid proof of which was the audience standing applauses.
This year together with Student Council the members of Student Theatre of Structural Architects (STSA) were in Artsakh who performed the "Cease Fire" in one of the military units of Stepanakert on 21 July. The performance aroused great enthusiasm among the soldiers once again proving that the cease fire is not the end of the war but extra time to fortify the vigilance and readiness to protect the land.
We are proud to note that the Club is greatly supported by University Rector Gagik Galstyan who always highly appreciates the students' spirit to love and develop the culture.
Dear students,
We kindly inform you that in near future the Club plans to present new performances for implementation of which the Club doors are open to all talented students who have creative ideas and want to spend a rich day in the university.
With regards,
Student Theatre of Structural Architects.